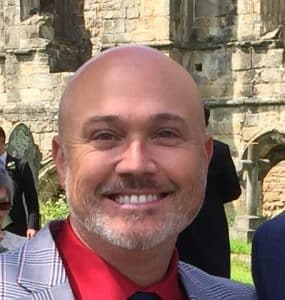 FOUNDER &
EDITOR-IN-CHIEF
Marlen Elliot Harrison, PhD
FLORIDA, USA
[editor at theautoethnographer dot com]
Dr. Marlen Elliot Harrison is an instructor in the fields of English and Education whose autoethnographic writing has appeared in a diverse array of publications including Writing on the Edge, Reflections on English Language Teaching, The Qualitative Report, and Qualitative Research in Psychology. As a journalist, Marlen was the managing editor of the international beauty website, Fragrantica, as well as contributor to publications such as Playboy, Business Insider, The Wall Street Journal, ESL Magazine, The New York Times, Basenotes, The Language Teacher, and Men's Health. As an academic and cultural researcher, Marlen has enjoyed contributing to projects at Smithsonian's National Museum of the American Indian, Finland's University of Jyväskylä, and the Japan Association for Language Teaching. Having taught and guest-lectured at leading institutions such as Doshisha University (Japan), Florida International University (USA), and University of Helsinki (Finland), Marlen is currently pursuing an MFA in Creative Writing from Southern New Hampshire University where he also teaches in the online MA English programs. After calling Japan, UK, Malta, and Finland home, he now lives in Florida with his husband and dog. Learn more at https://marlenharrison.com.

CURRENT EXECUTIVE BOARD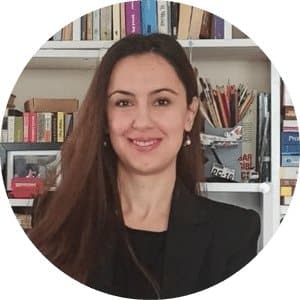 EXECUTIVE MANAGING EDITOR
& EDITORIAL BOARD MEMBER
Dilek İşler Hayırlı, MA
TURKEY
[dilek at the autoethnographer dot com]
Dilek İşler Hayırlı is as an English Language Instructor at Ankara Yildirim Beyazit University. She completed her master's degree at the Department of Folkloristics at Hacettepe University with a thesis called Cultural and Educational Aspect of Toy and Play Museums in Turkey in Terms of Intangible Cultural Heritage Museology which was later turned into a book in Turkish. She is also the editorial assistant of an international journal Culture Academy, a peer-reviewed journal of cultural science and management research. Her research areas are cultural heritage, toy and play museums, autoethnography, village ethnography, monographies and memory. She translated many social-cultural anthropology books from English to Turkish language among which are Franz Boas' The Mind of Primitive Man, Robert Lavenda and Emily Schultz's Core Concepts of Cultural Anthropology and a couple of others in various subjects like Sarah Fels Usher's What is This Thing Called Love? which were all published in 2022. She is conducting her PhD studies at the Department of Folkloristics at Ankara University. She is conducting a village monography project with Aliağa Municipality in İzmir as a result of which a series of books documenting the tangible and intangible cultural heritage of the village will be written and which will turn into an autoethnographic PhD dissertation. She is very happy for being introduced to autoethnographic method by her supervisor Prof. Dr. Serpil Aygün Cengiz.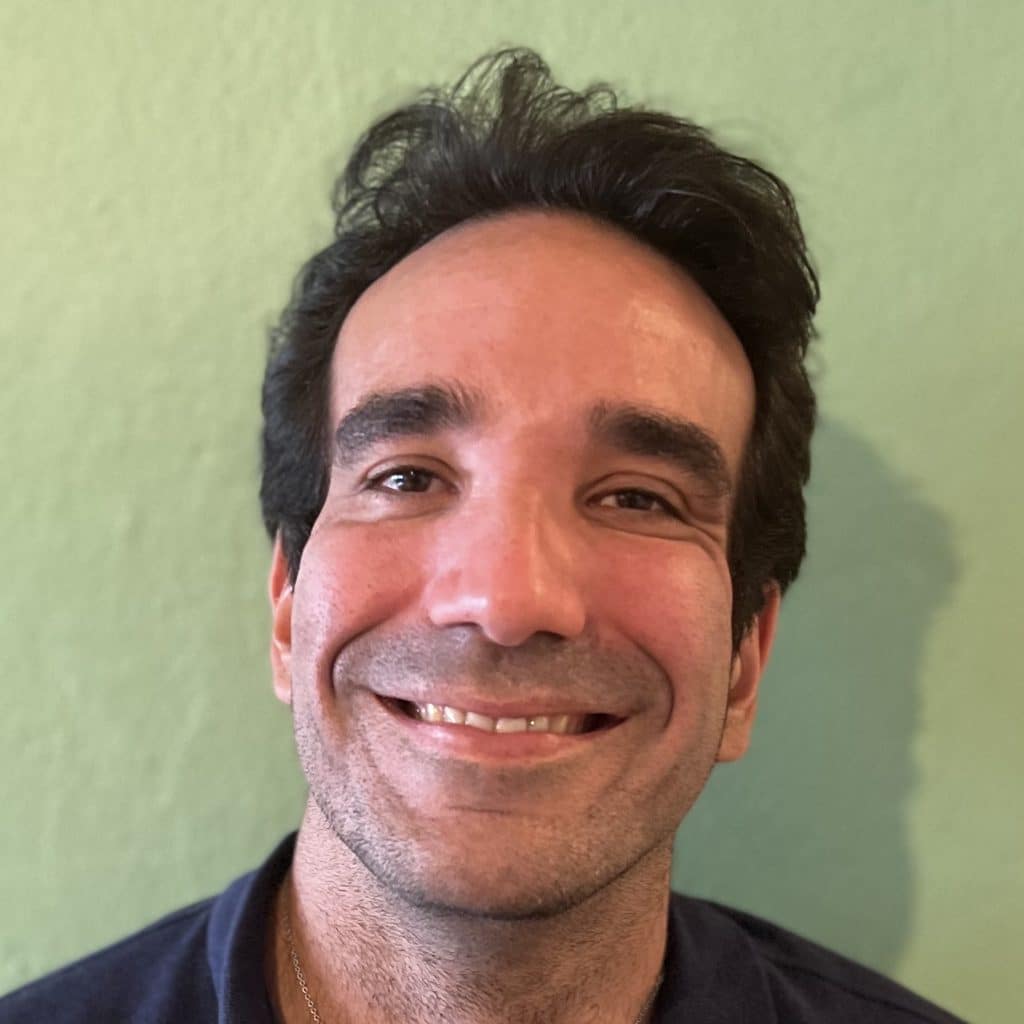 EXECUTIVE DIRECTOR OF AWARDS & RECOGNITION
& EDITORIAL BOARD MEMBER
Guillermo Rebollo Gil, PhD
PUERTO RICO
[guillermo at theautoethnographer dot com]
Guillermo Rebollo Gil (San Juan, 1979) is a writer, sociology professor, translator, and attorney. His areas of interest are whiteness and anti-racism, Puerto Rican Studies, and Professional Wrestling. Recent, and forthcoming, publications include poetry in Pacifica Literary Review, Poetry Northwest, Second Factory, HAD and Trampset; prose in Sleet and Jellyfish Review; scholarly articles in Journal of Autoethnography and Liminalities. Book-length translations include I'll Trade you this Island (2018) by Cindy Jiménez-Vera and Recetas Naturales para el Mundo Fenomenal (2017) by Sommer Browning. His book-length essay Writing Puerto Rico: Our Decolonial Moment (2018) was published by Palgrave Macmillan in their New Caribbean Studies Series. He belongs to/with Lucas Imar and Ariadna Michelle. Happily so.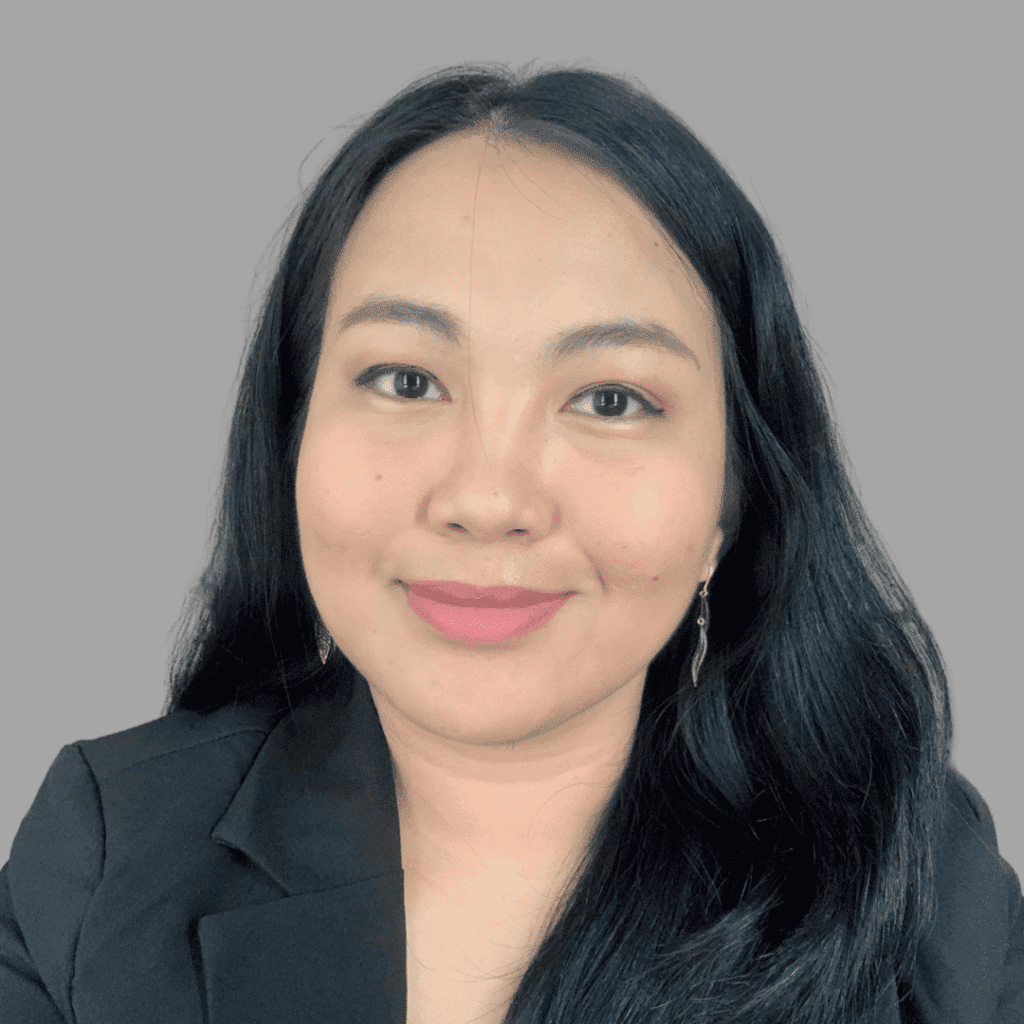 EXECUTIVE DIRECTOR OF MEDIA DEVELOPMENT
& EDITORIAL BOARD MEMBER
Lina Fe Simoy, MA
PHILIPPINES/CHINA
[lina at theautoethnographer dot com]
Currently pursuing a PhD in Global Communication at Bangkok University, Lina obtained a master's degree in Development Communication and a bachelor's degree in Communication Arts from the University of the Philippines. Her research interests include impression management, autoethnography, dramaturgical framing, women's leadership development, social media environments, and development communication. She currently serves as the Asia Pacific Regional Director for a global executive search firm and as a Mentor & Interview Leader at Wedu – a non-profit organization supporting young women from Asia in their leadership development. She recently collaborated with "WERise x SheDisrupts 2022" – a venture competition, mentorship and pre-acceleration program for women-led, social-impact startups. Her project on digital training and work-from-home readiness was awarded with seed funding at the 2021 U.S.-ASEAN Innovation Circle Grassroots Competition ("Sustainable Human Capital Supply in the Digital Economy" category).Lina is passionate about theater arts, which she practiced for 15 years. She lives between Thailand and China with her husband, Edoardo.

CURRENT & FORMER EDITORIAL BOARD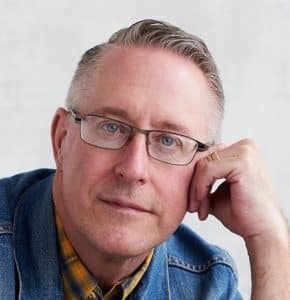 William J Doan, PhD
PENNSYLVANIA, USA
[bill at theautoethnographer dot com]
William J. Doan, Ph.D., is a past president of the Association for Theatre in Higher Education and a Fellow in the College of Fellows of The American Theatre. In addition to articles in scholarly journals, Doan has co-authored three books and several plays. He has created solo performance projects at a variety of venues across the U.S., and abroad, including Drifting, a solo performance about traumatic brain, injury, sibling loss, and memory. His current work includes a new performance piece, Frozen In The Toilet Paper Aisle of Life, part of a larger project titled The Anxiety Project. Work from this project includes multiple short graphic narratives published in the Annals of Internal Medicine/Graphic Medicine, Cleaver Magazine, and Intima: the Journal of Narrative Medicine, as well as an award winning short animated film, Inhale, Exhale, Draw. He is a Professor of Theatre in the College of Arts and Architecture and Director of the Arts and Design Research Incubator at The Pennsylvania State University. Doan served as artist-in-residence for the College of Nursing for two years and as the Penn State Laureate for 2019-2020.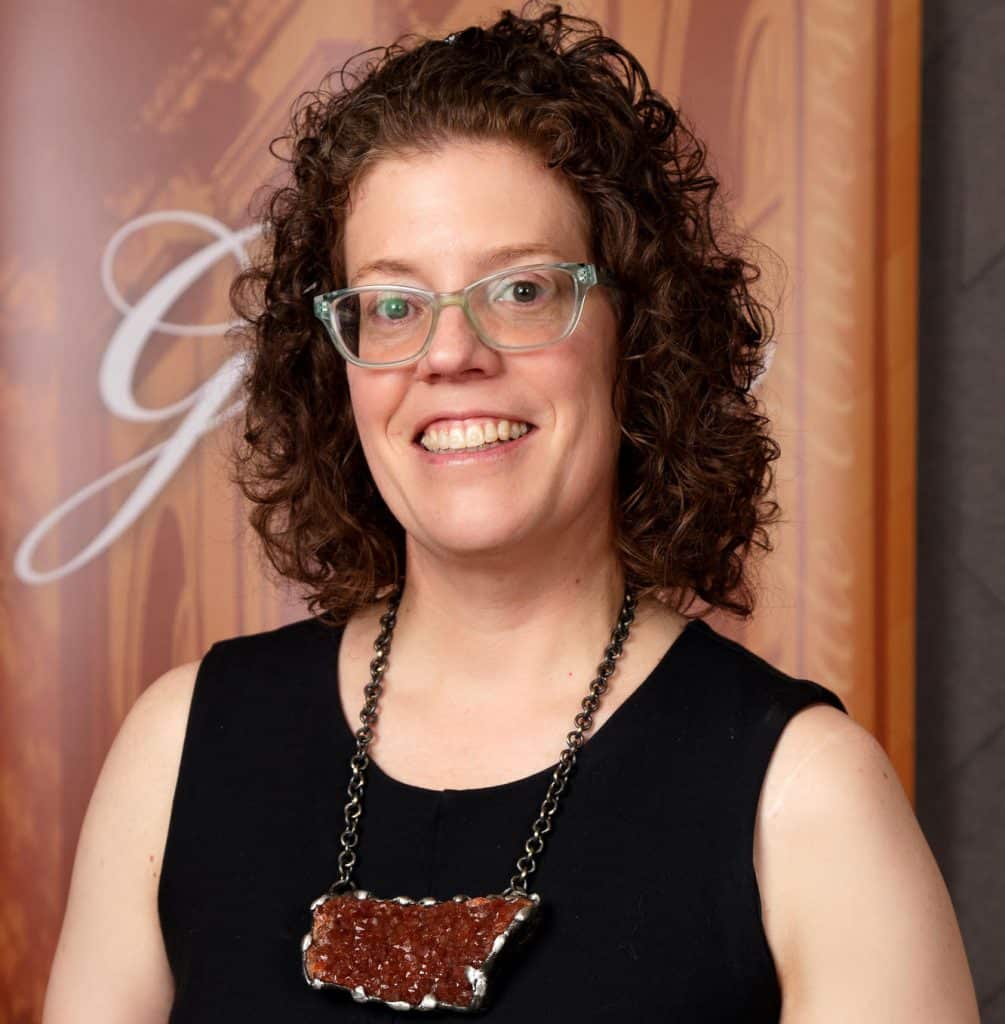 Sandra Faulkner, PhD
OHIO, USA
[sandra at theautoethnographer dot com]
Sandra L. Faulkner is Professor of Media and Communication at Bowling Green State University where she writes, teaches, and researches about close relationships. Faulkner's interests include qualitative methodology, poetic inquiry, inclusive pedagogy, and critical perspectives on interpersonal and family communication. She often uses poetry, creative nonfiction, and autoethnography to explore her own negotiation of identity as a parent, partner, and professor. Her book, Poetic Inquiry: Craft, Method, & Practice (Routledge), won an Honorable Mention in the 2021 ICQI Book Award. She received the 2013 Knower Outstanding Article Award from the National Communication Association, the 2016 Norman K. Denzin Qualitative Research Award, and the 2020 Trujillo and Goodall "It's a Way of Life Award" in Narrative Ethnography. https://www.sandrafaulkner.online/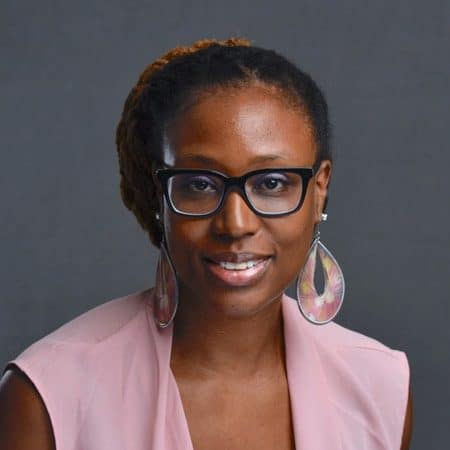 Renata Ferdinand, PhD
NEW YORK, USA
[renata at the autoethnographer dot com]
Dr. Renata Ferdinand is Professor and Chair of the Department of African American Studies at New York City College of Technology in Brooklyn, NY. She writes autoethnographies that explore the complexities of the lived experiences of Black women and girls, from how race and gender impact experiences within the healthcare system to colorism, racial stereotypes, and Black women's identity. Her work has been featured in several outlets, including Cultural Studies + Critical Methodologies, Journal of Health Psychology, The Popular Culture Studies Journal, to name a few,and within several edited volumes, including International Perspectives of Autoethnographic Research and Practice, Blacklove: The Intimacies and Intricacies of Romantic Love in Black Relationships, and Space and Culture: The Journal. She has given several talks on Black Motherhood Studies and Black Girlhood Studies and was recently featured as a literary expert for the article, "Reblazing Saddles: Who Shapes the Wild West Lit Canon?" for Bitch: Feminist Response to Pop Culture. She is the recipient of the 2018 Ellis-Bochner Autoethnography and Personal Narrative Research Award from The Society for the Study of Symbolic Interaction (SSSI) of the National Communication Association for best published essay. She serves as an expert reviewer for several publications and is currently an editorial board member of the Journal of Autoethnography. Her book, An Autoethnography of African American Motherhood: Things I Tell My Daughter is newly released (Routledge, 2021).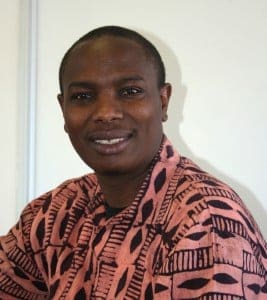 Antony Kaminju
KENYA/SOUTH AFRICA
[antony at theautoethnographer dot com]
Antony Kaminju is a renowned photographer, & academic, originally from Kenya but currently living in South Africa. A self driven Multimedia Content Producer and Editor. Forward thinking creative who uses digital tools and platforms to communicate contemporary issues. He also finds attraction in a sentence that burns with energy and to music with all the impetus of a crescendo, the roll of drums, the crush of the cymbals! He is the founding editor of Photohadithi.org, a collaborative visual platform with presence in Nairobi and Johannesburg whose integral mission is to nurture and explore on different forms of visual story telling. He is currently a facilitator of documentary photography studies at the Market Photo Workshop in South Africa, a leading Photography Institute in the African continent. He has also lectured at University of Witwatersrand and at University of Johannesburg. He is former Photographic editor of the Nation Media group Kenya. His work has been published by international agencies, Reuters, Aljazeera, BBC among others. His has also exhibited widely and is part of art collection by the Agence Francaise de Development (AFD) in France and the Wedge Gallery in Toronto, Canada. He holds a BA (Hons) in Journalism and Media studies –University of Witwatersrand and Diplomas in Photography from International institute of Journalism- Berlin and the Market Photo workshop, South Africa. He is currently an MA by research candidate in Film & Television studies at University of Witwatersrand, South Africa.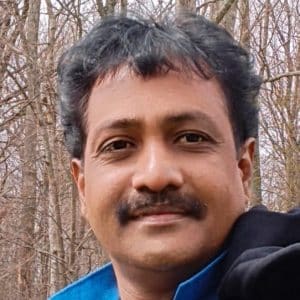 [sreekanth at theautoethnographer dot com]
Dr. Sreekanth Kopuri, PhD is an Indian poet; Alumni Writer in Residence, Athens; and a Professor of English hailing from Machilipatnam, India. He did his PhD on the autoethnographic poetry of Jayanta Mahapatra. He was poetry editor of Kitchen Sink Magazine New Jersey. He presented his research papers and recited his poetry at Oxford, John Hopkins, Heinrich Heine, Caen, Gdanski, Banja Luka Universities and many others. His poems appeared in Arkansan Review, Christian Century, A Honest Ulsterman, Chicago Memory House, Two Thirds North, Heartland Review, Tulsa Review, Digging Through the Fat, Expanded Field, American Diversity Report, Plants & Poetry, The Rational Creature, Nebraska Writers Guild, Contrapuntos IX, Poetry Centre San Jose, Liquid Imaginatin, Lannang Archives, Wendpoetry, Ancient Paths Magazine, Litbreak, Wend Poetry, Synaaresis, Vayavya, A New Ulster, Bosphorous Review of Books, Antropocene Journal, to mention a few and his articles on Silence in poetry were published in various scholarly journals.. His forthcoming book From an Indian Diary is the finalist for Eyelands Book Award 2022, Athens. His book Poems of the Void was the winner of Golden Book of the year 2022. His interests are Contemporary Poetry, Silence, Ecopoetics, Autoethnography and Holocaust poetry. He lives in his hometown Machilipatnam with his mother.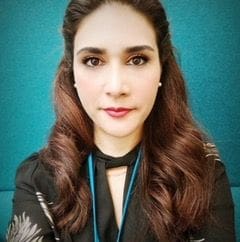 Nadine Khair, PhD
JORDAN
[nadine at theautoethnographer dot com]
Dr. Nadine Khair is an assistant professor in marketing and is currently the department head at the American University of Madaba. She completed her PhD in the UK and specialised in international marketing, consumer behaviour and fashion marketing. She also pursued her bachelors and master's degree in international business and marketing at Hagan School of Business, New York. She previously occupied different positions, such as Marketing and Sales Team leader with Estee-Lauder in New York and Sales & Marketing Manager /Assistant Operation Manager at Jordanian Coast Cargo in Jordan. Her research interests articulate around international marketing, consumer behaviour, fashion marketing, gender-related studies, ethnography and auto-ethnography.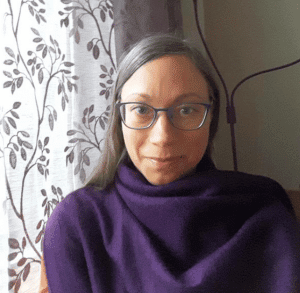 Ulla-Maija Matikainen, MA, MSc
FINLAND
[ulla-maija at theauteothnographer dot com]
Ulla-Maija Matikainen is a Finnish poet and writer who has lived in Europe, Asia, and Africa. After earning an MA in Cultural History and MSc in Political Science, she worked in Finnish embassies and taught/conducted research in Finnish academia. Recently, she has been concentrating on writing poetry. Her philosophical interests are existentialism and phenomenology, particularly Merleau-Ponty, as well as the philosophy of language. Ulla-Maija thinks that artistic expression holds one of the most important positions in the learning process; as a poet, she hopes to convey and share her own search with others through her poetry. Besides poetry, her most beloved way of self-expression has long been dancing but she also enjoys listening to music. Ulla-Maija speaks English and French fluently, dreams in Italian, manages her Swedish and German, and to her own astonishment, hasn't forgotten everything she has learned of Russian. Ulla-Maija believes that speaking another language and encountering different cultures as well as our own historical background enriches us.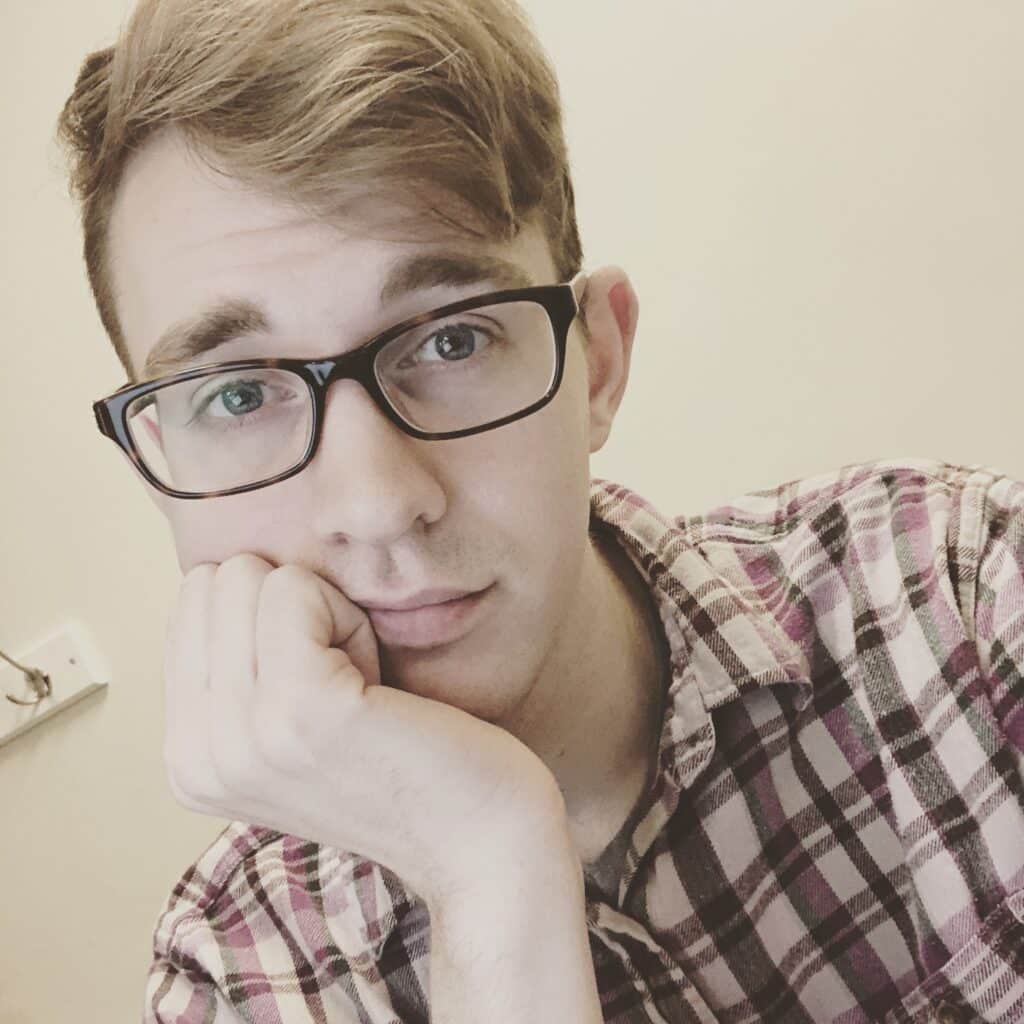 Jay Meadows, MA
SOUTH CAROLINA, USA
[jay at theautoethnographer dot com]
Jacob Meadows is known by many as Jay, but will publish as Jacob. He is a gay man in small town South Carolina, fighting the good fight through poetry, prose, and local activism. He received his MA in Creative Writing from Southern New Hampshire University in 2020 and his MA in English from SNHU in 2022. You can find him on Facebook and Instagram @readJacobMeadows.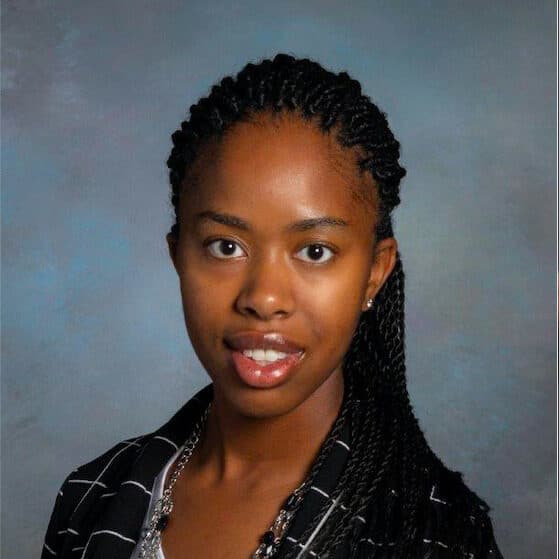 Shanita Mitchell, MA
VIRGINIA, USA
[shanita at the autoethnographer dot com]
Shanita Mitchell currently serves as the Assistant Director for the Rappahannock Scholars Program at the University of Mary Washington. Since graduating from UMW with her B.A. in 2012, she has continued to pursue her passion for providing underserved and underrepresented student populations with college access opportunities and scholarships by working in and with the Office of Admissions, Financial Aid, and serving as the advisor for various multicultural and performance organizations on campus. That same passion recently led Shanita to acquire her M.A. in English from Southern New Hampshire University with the intent to expand beyond the administrative side of higher ed and into the classroom. Shanita also works as a dance instructor at The Courthouse School of Ballet and Umbiance Dance Studio. In her spare time, Shanita enjoys portrait painting, amateur photography, costuming, video editing, and advancing her study of Black feminist thought, Critical Race Theory, and autoethnography as a meaningful expression of self.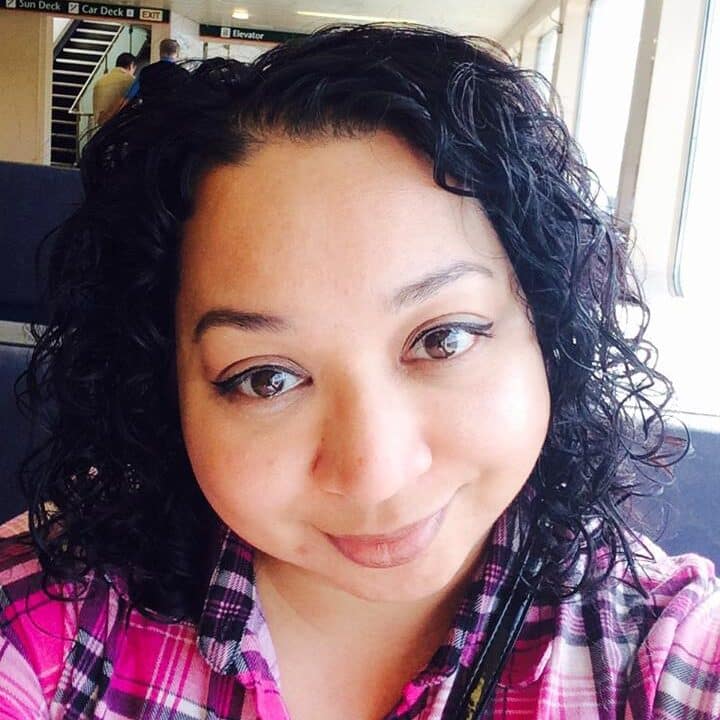 Odessa Ogo, MA
WASHINGTON, USA
[odessa at the autoethnographer dot com]
Odessa Ogo is a community college Developmental Composition professor whose initial foray into the world of autoethnographies opened her mind's eye to a new sense of self and provided fodder for upcoming writing projects and new ways to engage her (at times) reluctant students. Using autoethnography, her master's thesis explored her experiences as part of the CHamoru diaspora and the effects of colonization on CHamoru culture. She received her MA in English from Southern New Hampshire University. Her research interests include ethnic studies, food, food and culture, cultural studies, and autoethnography.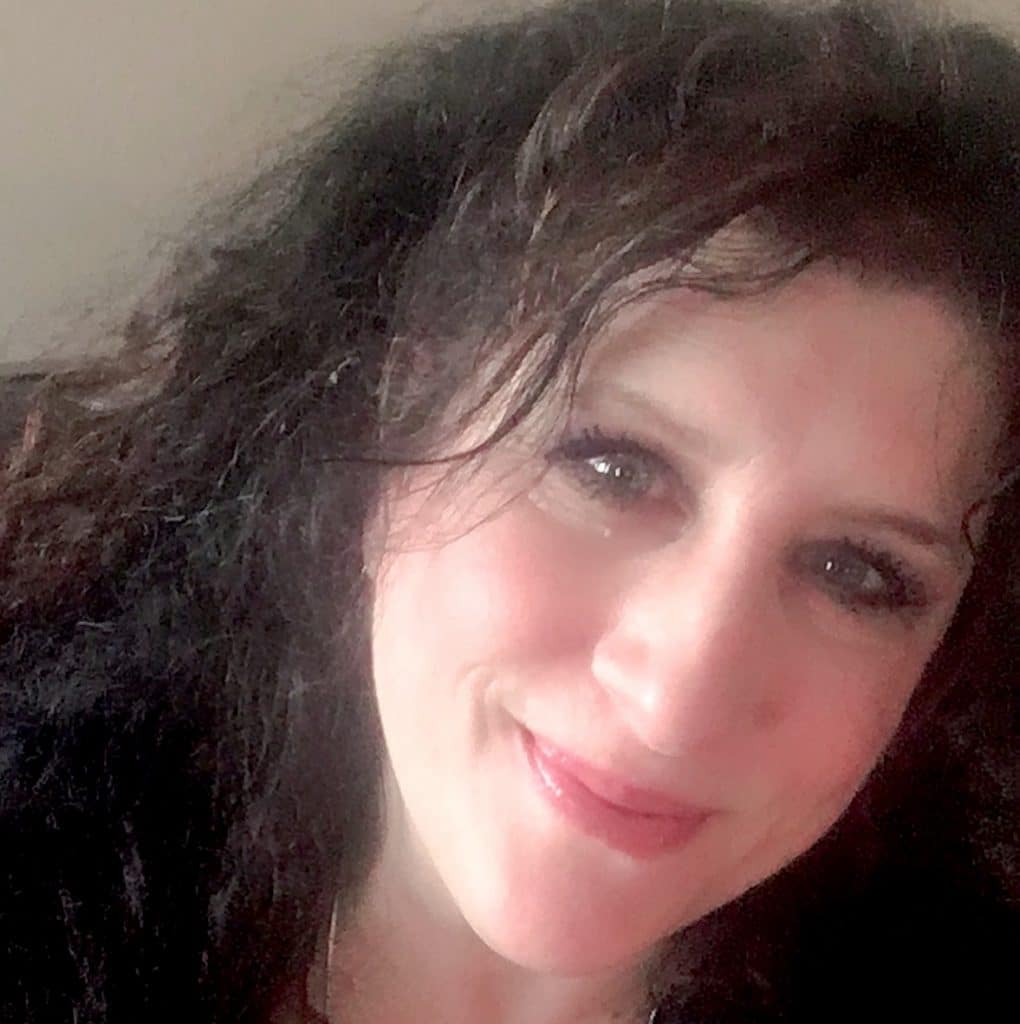 Michelle Reale, PhD
PENNSYLVANIA, USA
[michelle at theautoethnographer dot com]
Dr. Michelle Reale is a professor at Arcadia University. She is the author of seven monographs in her field of library science. She is an Italian-American poet and the author of numerous collections, including Season of Subtraction (Bordighera Press, 2019), Blood Memory (Idea Press, 2020), and Confini: Poems of Refugees in Sicily (Cervena Barva Press, 2021). In her creative and autoethnogrpahic work, Dr. Reale troubles various aspects of Italian-American culture and the Italian-American experience such as immigration history, narrative inheritance, inherited trauma, organized crime, damaging stereotypes, and the pervasive mythologization of the culture in general. Her ethnography in Sicily and her work with refugees there sought, and continues to seek, to excavate firsthand accounts of the lived experiences of those who left their homes for freedom and safety.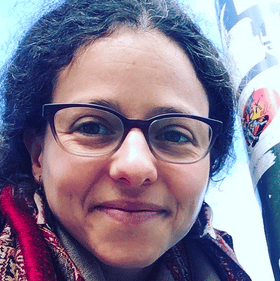 Marieke Slovin Lewis, PhD
WASHINGTON, USA
[marieke at theautoethnographer dot com]
Dr. Marieke Slovin Lewis is a participatory artist, writer, musician, and songwriter. Marieke holds a PhD in Sustainability Education. Her doctoral research focused largely on a concept she called "self-sustainability," the idea that to create sustainability at the global level requires beginning with each individual person. She also focused on the beneficial effects of participatory art for creating opportunities for self-sustainability, co-creating a method of songwriting called Story-to-Song (STS). Through STS, a person is guided through the collaborative, creative process of shaping a story from their lived experience into a song. Marieke has employed the STS method with people from all over the world. Her "Migration Songs" project, writing songs with refugees and asylum seekers in Brussels, Belgium, was shortlisted for the 2021 Amateo Award for Arts Participation Projects in Europe. Her music has been highlighted in several publications and podcasts. In addition to writing music, Marieke is a bird enthusiast and wandering soul. She currently lives in Prescott, Arizona with her husband, husky, and two cats. https://guidingsong.com/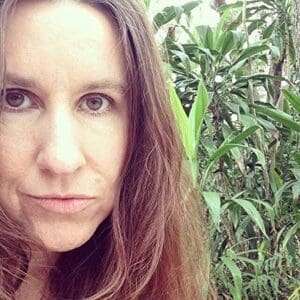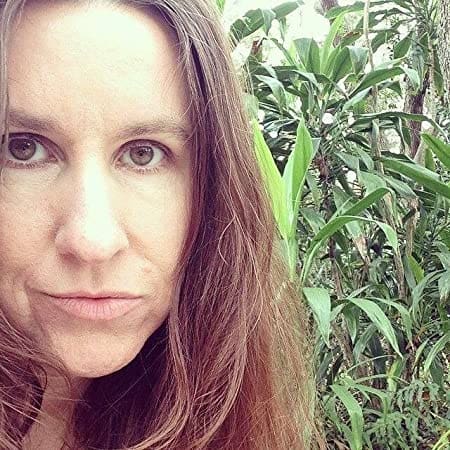 Jessica Smartt Gullion, PhD
TEXAS, USA
[jessica at theautoethnographer dot com]
Jessica Smartt Gullion, PhD, is Associate Dean of Research for the College of Arts and Sciences at Texas Woman's University. She is also an Associate Professor of Sociology and Affiliate Faculty of Multicultural Women's and Gender Studies. She teaches a variety of courses on qualitative research methods. She has published more than 35 peer-reviewed journal articles and book chapters. Her writing has appeared in such journals as the International Review of Qualitative Research, the Journal of Applied Social Science, and Qualitative Inquiry. Her essays and Op-Eds have appeared in a variety of outlets, including Newsweek, The Conversation, Alternet, and Inside Higher Ed, and she is regularly quoted by national media. Her books include: Doing Ethnography. With Susan Harper. (Guilfold, in production); Qualitative Research in Health and Illness. (Oxford University Press, in production); Researching With: A Decolonizing Approach to Community-Based Action Research. With Abigail Tilton (Brill/Sense, 2021); Diffractive Ethnography: Social Science and the Ontological Turn. (Routledge, 2018); Writing Ethnography. (Brill/Sense, 2016); Fracking the Neighborhood: Reluctant Activists and Natural Gas Drilling. (The MIT Press, 2015; reprinted in paperback 2017; reprinted on Kindle 2020); October Birds: A Novel about Pandemic Influenza, Infection Control, and First Responders (Brill/Sense, 2014). Edited anthologies include Redefining Disability. With Paul Bones and Danielle Barber. (Brill/Sense, 2021), in production; In Sickness and in Health: Sociological Perspectives on Healthcare. With John Malek-Ahmadi. (Cognella, 2015); Voices in Sociology: An Introduction to the Core Concepts. With Cynthia T Cook, Helen Brethauer-Gay, and Amitra Hodge-Wall. (Cognella, 2011).

INTERNS
Social Media
Tala Toubassi
JORDAN
[tala at theautoethnographer.com]
Tala Toubassi is a 4th year Marketing student in the American University of Madaba, Jordan. She is a young woman passionate about politics, music, psychology, and environmental causes. She currently interns in Micro fund For Women (MFW), a Jordanian-based non-profit organization committed to funding female-owned and operated small businesses.
Marketing
Amanda Lapin
SOUTH CAROLINA, USA
Amanda Lapin is currently studying to get her B.A. in Advertising with a cognate in Business from the University of South Carolina-Columbia. She serves as a brother within the organization "Zeta Phi Eta", is acting Vice President of Service in "Tau Beta Sigma National Band Sorority" and serves as a section leader in Carolina Band. She has also worked on a professional commercial shoot for the South Carolina Education Lottery as a PA. Lapin has stated that " During my time working with Marlen and my fellow interns, I hope to bring an insight on how The AutoEthonographer can expand its reach on social media platforms."
Kasey McCormack
SOUTH CAROLINA, USA
Kasey McCormcak is a senior at the University of South Carolina, Columbia. She is majoring in Environmental Studies with a minor in Mass Communications, and has a focus on policy surrounding conservation. After school, she hopes to enter local government operations to work with officials and form policy that protects the serenity and fragility of nature. She is a writer, a creative thinker, and dreams of publishing her own book alongside orchestrating environmental change. Kasey is a Carolina native, and plans to travel to gather cultural experience in hopes it will bring broader influence to her future writings. On the side, she also streams and creates YouTube videos, mainly creating art or gaming with her friends. Currently, she interns at a ball bearing manufacturer, working with the engineers and environmentalists employed to keep the company within regulation.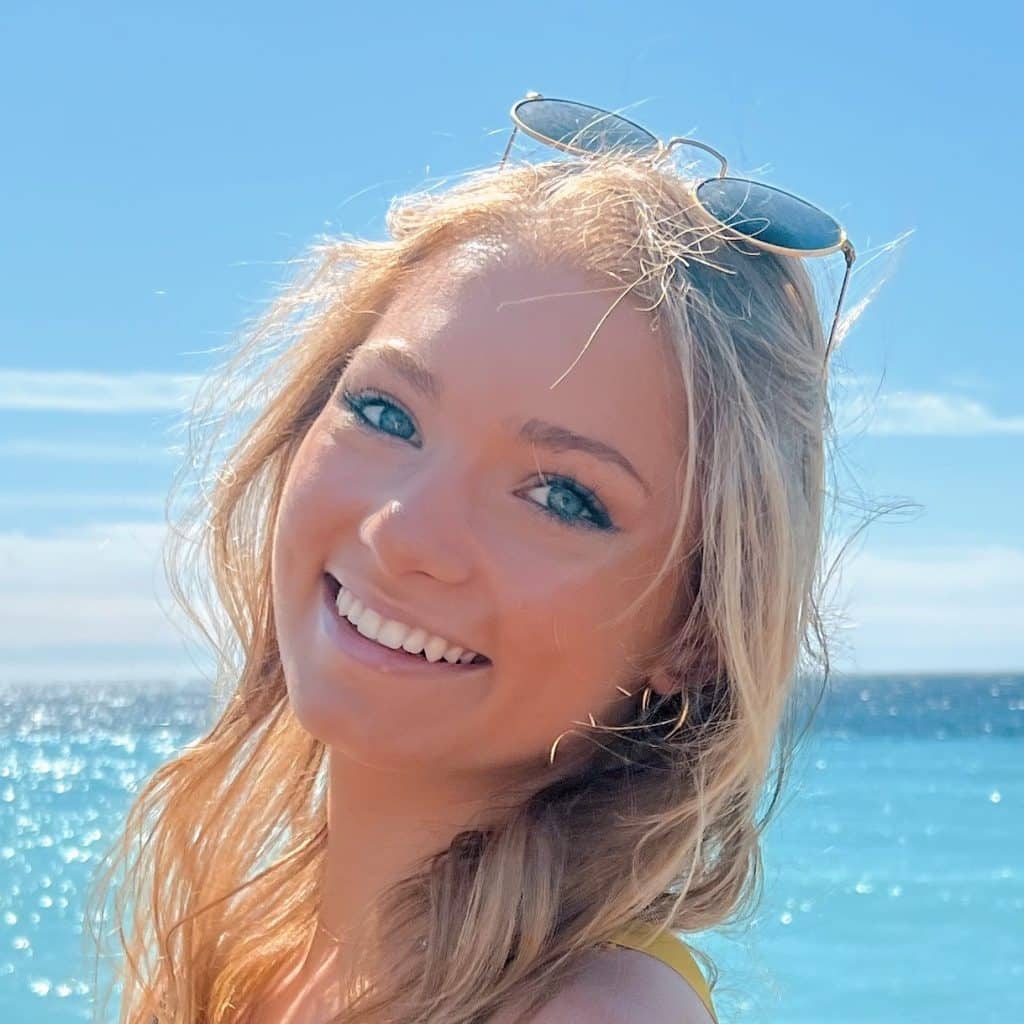 Sophie Olsen
SOUTH CAROLINA, USA
Sophie Olsen is a senior advertising major and Spanish minor at the University of South Carolina. She is the Vice President of the USC Equestrian Team, an Assistant Account Executive at the innovative advertising agency The Variable, and captain of her Google Ad Grants team that help The AutoEthnographer successfully run Google Ads. Being born and raised in Cleveland, Ohio has turned Sophie into a Cavs, Browns, and Guardians fan, but on weekends in South Carolina, you can find her cheering on the Gamecocks at Williams-Brice stadium. Sophie loves traveling, and just finished a semester abroad in Madrid, Spain. After graduation in May, Sophie hopes to keep working in advertising or marketing. She is so inspired by the stories shared on The AutoEthnographer, and she is thrilled to be working with the magazine!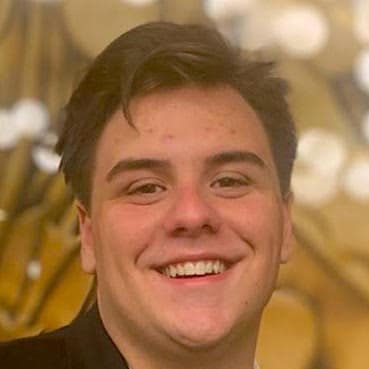 Addison Tice
SOUTH CAROLINA, USA
Addison Tice is an undergraduate Junior Marketing and Real Estate major in the Darla Moore School of Business at the University of South Carolina. He loves to learn about and work with people from different cultural backgrounds. Addison sees the value in diversity in the business world and enjoys bringing his unique experiences to the table.

Please see our Submissions page for more information about publishing at The AutoEthnographer. Please see our Work with Us page to learn about volunteering at The AutoEthnographer. Please see our editor's introduction The Birth of an Idea, and editorial board's What Do Editors Look for When Reviewing Evocative Autoethnographies? to learn about the rationale behind The AutoEthnographer. View Our Team to learn about our editorial board. Visit our Community to interact with others.