The AutoEthnographer Is Excited to Offer Student Scholarships!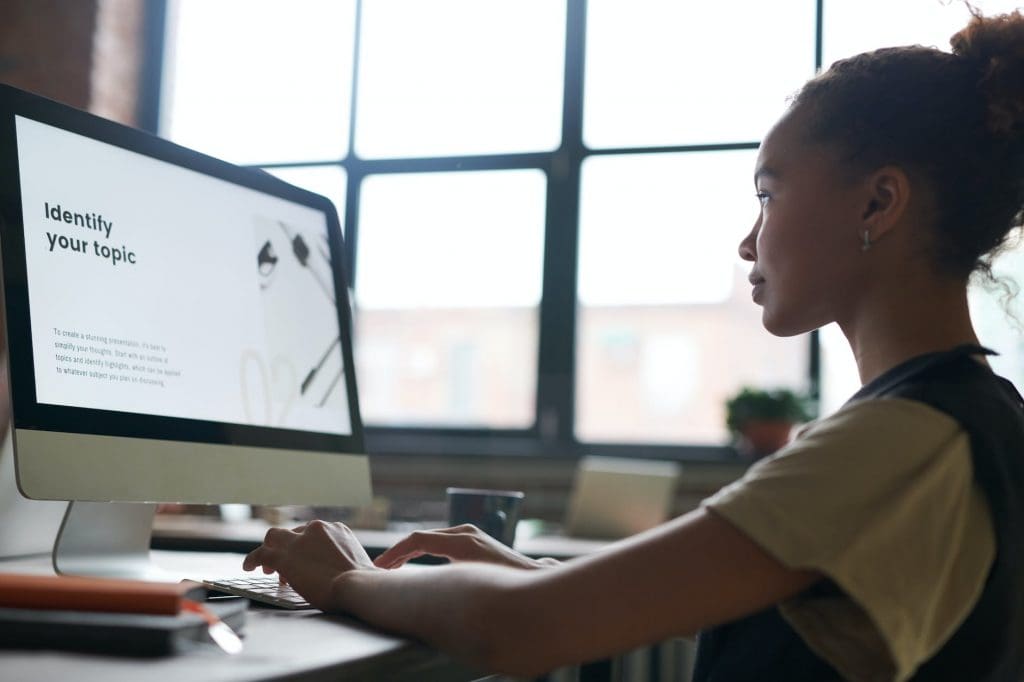 What Is The AutoEthnographer Student Scholarships Competition?
As part of our nonprofit mission to support developing authors and artists of all ages from around the world, The AutoEthnographer is excited to announce its 1st annual student scholarship competition.
Purpose? To recognize outstanding works of literary and artistic autoethnography by creatives anywhere in the world who identify as active students at any age or level; to diversify digital content at The AutoEthnographer by providing opportunities for guest editors and new magazine features; and to promote autoethnographic creativity in the literary and arts communities.
Who can enter? Works must be nominated by an instructor, professor, tutor, or other educator; the author/artist must have been an enrolled student in the 2022-2023 school year. Submissions should be accompanied by the nominator's letter establishing their rationale for nomination in light of the quality of the submission as well as the potential for the student to actively contribute to the magazine's editorial processes. Work that has been previously published at The AutoEthnographer or elsewhere is not eligible.
Entry fee? There is no entry fee for this scholarship competition.
Requirements for submission? File 1: nominating letter and author bio. File 2: submission and author's or artist's memo.
Jury? The international editorial board of The AutoEthnographer will adjudicate this competition.
Prize? The prize consists of two $250 USD cash prizes paid via PayPal; publication in the digital version of The AutoEthnographer; publication in the print anthology of The AutoEthnographer; participation in the magazine podcast; the opportunity to join our Editorial Board for 6 months; and the opportunity to develop a column/feature at the magazine.
*Additionally, applicants who are not awarded the cash prize may still be invited to publish their submissions ($25 USD payment); participate in the magazine podcast; and/or have their work published in the biennial print edition.
Categories? A) Writing (fiction, nonfiction, flash, essays, poetry, lyrics), B) Audio, visual, performance, artistic, multimodal
Deadline? July 1, 2023
Award date? October 1, 2023
WHAT IS AUTOETHNOGRAPHY?
Autoethnography is a qualitative research method that utilizes lived experience as evidence with which to explore cultural phenomena. It is often described as a hybrid form of ethnography & autobiography in that autoethnographers use lived experience to explore cultural issues. Autoethnography then can be a purposeful short story, a video monologue, a gallery of images, a quilt, a song, a poem, a dinner menu, artwork, and even a live performance when such expressions also celebrate or investigate cultural experiences. We recommend the following article as a user-friendly primer on the basics of autoethnography:
Consider the following discussions of autoethnography from the article above:
Autoethnographers recognize the innumerable ways personal experience influences the research process… Consequently, autoethnography is one of the approaches that acknowledges and accommodates subjectivity, emotionality, and the researcher's influence on research, rather than hiding from these matters or assuming they don't exist. [3] When researchers write autoethnographies, they seek to produce aesthetic and evocative thick descriptions of personal and interpersonal experience. They accomplish this by first discerning patterns of cultural experience evidenced by field notes, interviews, and/or artifacts, and then describing these patterns using facets of storytelling (e.g., character and plot development), showing and telling, and alterations of authorial voice. Thus, the autoethnographer not only tries to make personal experience meaningful and cultural experience engaging, but also, by producing accessible texts, she or he may be able to reach wider and more diverse mass audiences that traditional research usually disregards, a move that can make personal and social change possible for more people (BOCHNER, 1997; ELLIS, 1995; GOODALL, 2006; HOOKS, 1994). [14]
Adams, T., Ellis, C., & Bochner, A. (2011). Autoethnography: An overview. FQS, 12(1).
ADVICE FROM THE EDITORS
EXAMPLES
FAQ's ABOUT THIS PUBLICATION
SUBMISSION CATEGORIES
Expressive works of any medium that have been created as, or in conjunction with, autoethnography are invited for submission. We may request to post longer works over a number of articles over time in order to create a more suitable audience experience. If accepted, contributors may also be invited to participate in the magazine podcast and biennial print edition.
SUBMISSION PROCEDURES
In order to preserve a fair and impartial vetting process, submissions are refereed anonymously; please ensure that where possible, no identifying information accompanies the submission or memo; the nomination and bio will remain invisible to editors during the vetting process. Submissions are encouraged to use an alias if necessary for anonymity; this can later be changed for publication.
The Autoethnographer is primarily an English language publication. However, we welcome multilingual and translated works. If mutlilingual, the artist's memo should provide useful context and translations that can help the reader embrace the work. If translated, we encourage submission of both the original language work and the English translation to highlight and celebrate the author's linguistic choices.
AUTHOR'S/ARTIST'S MEMO (300-500 words): An artist's memo is the author/artist's opportunity to contextualize or explain the submission in relation to autoethnography; it answers the questions "How is this work autoethnographic, and what cultural issue(s) is/are being addressed?" Submissions that do not include a clear, detailed memo will not be considered.
Use the form in Submittable to upload two documents: In the first document, please combine the nominating letter and author bio, and in the second document, please combine the submission (or link to the submission) and the author's or artist's memo.
Featured Photo by fauxels on Pexels.com
Founder and Editor-in-Chief of The AutoEthnographer, Dr. Marlen Elliot Harrison is an instructor in the fields of English and Education whose autoethnographic writing has appeared in a diverse array of publications including Writing on the Edge, Reflections on English Language Teaching, The Qualitative Report, and Qualitative Research in Psychology. As a journalist, Marlen was the managing editor of the international beauty website, Fragrantica, as well as contributor to publications such as Playboy, Business Insider, The Wall Street Journal, ESL Magazine, The New York Times, Basenotes, The Language Teacher, and Men's Health. As an academic and cultural researcher, Marlen has enjoyed contributing to projects at Smithsonian's National Museum of the American Indian, Finland's University of Jyväskylä, and the Japan Association for Language Teaching. Having taught and guest-lectured at leading institutions such as Doshisha University (Japan), Florida International University (USA), and University of Helsinki (Finland), Marlen is currently pursuing an MFA in Creative Writing from Southern New Hampshire University where he also teaches in the online MA English programs. Having called Japan, UK, Malta, and Finland home, he now lives in Florida with his husband and dog. Learn more at http://marlenharrison.com.